Introduction
German Telephone Socket, TAE-N-F-N
Specification
1) Telephone cables for Deutsche Telekom telephone socket, can be directly connect to Fritz box or routers.
2) TAE F/N Plug to Modular RJ11 plug.
3) Type: Germany TAE Cable.
4) Input: TAE-F, TAE-N Plug.
5) Output: Modular 6P4C Plug.
6) Terminal: For most devices, equipment.
7) Best quality, excellent transferring rate.
8) Color: black.
9) Length: from 0.15m – 10m.
Drawing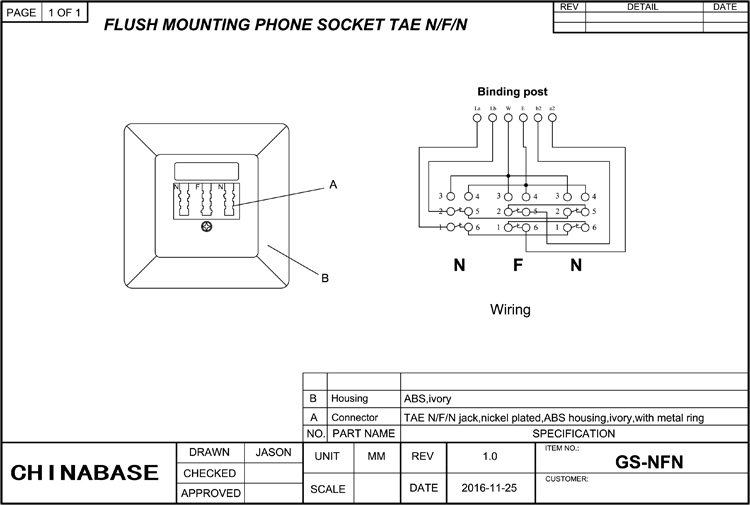 Application

Germany/ Australian Telephone.