Introduction
Toslink Cable, Dual Colors ABS Shell PVC Jacket

Features
1) Ideal for MD,DVD,CD,and PC sound cards
2) Toslink Digital Audio Cable provides you the clearest possible signal,even at extreme volume levels
3) Low-loss core,low-jitter synthetic fiber giving you the ultimate lisening experience
4) Optical cables transfer the signal using light,thus completely eliminting any chance from RFI,EMI or Ground loop interfa
5) Compliant to International toslink end standard,high quality gold-plated and Nickle-plated ends.
6) PE, PVC Jacket, polyester sleeves for mechanical protection of cables.
7) Braid shielding, immune from electromagnetic interferences, safely and fastly transmit high quality sound signal.
Specifications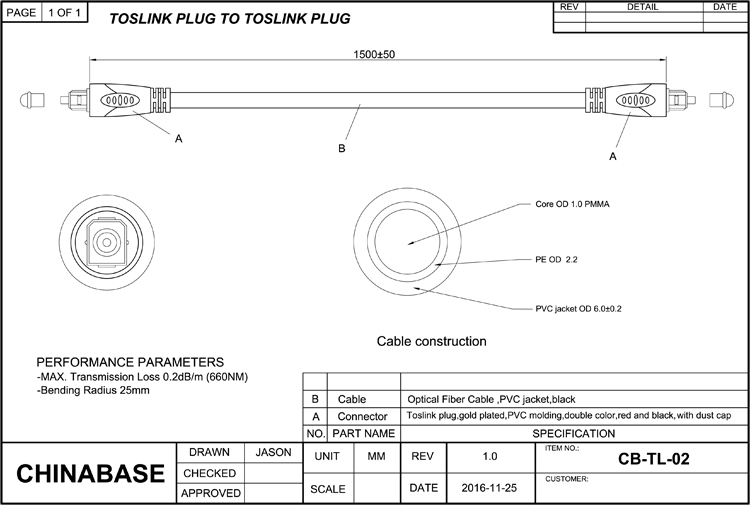 Application
1) Multimedia
2) Home Theatre.
3) HD video, DVD, MD player
4) Network TV, digital TV, satellite TV
5) Cars,Ships,aircrafts and other entertainment systems.