ChinabaseCo., Ltd passed the ICS audit with grade – B audited on 17, Oct.

ICS-shorts for Initiative Clause Social, was established to mainly promise humanrights. With ICS rating B, shows our ability to work with Carrefour.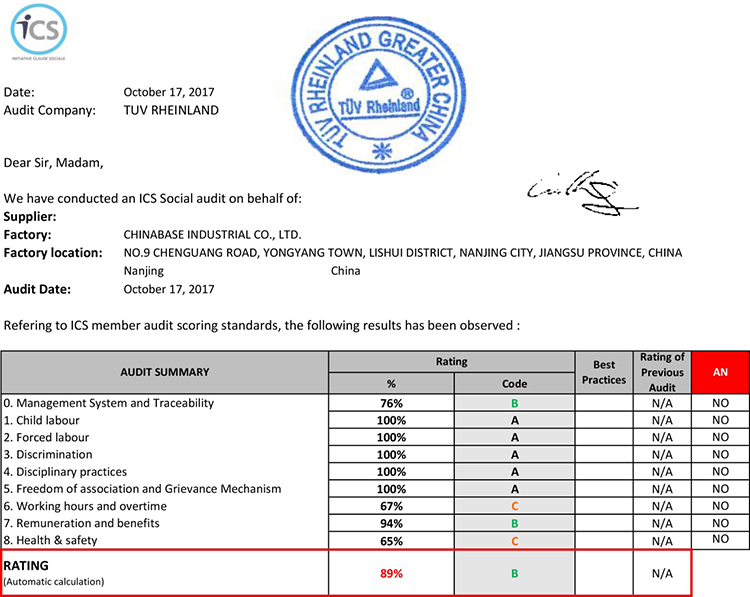 On17, Oct, according to ICS(Initiative Clause Sociale) standards, the TUVRHEINLAND have executed audit survey and systematic review of our socialresponsibility and finally declared that Chinabase Co., Ltd pass the ICS auditwith grade – B on 23th, Oct.

The survey including:management system and traceability, child labor, forced labor, discrimination,disciplinary practices, freedom of association and grievance mechanism, workinghour and overtime, remuneration and benefits, health &safety.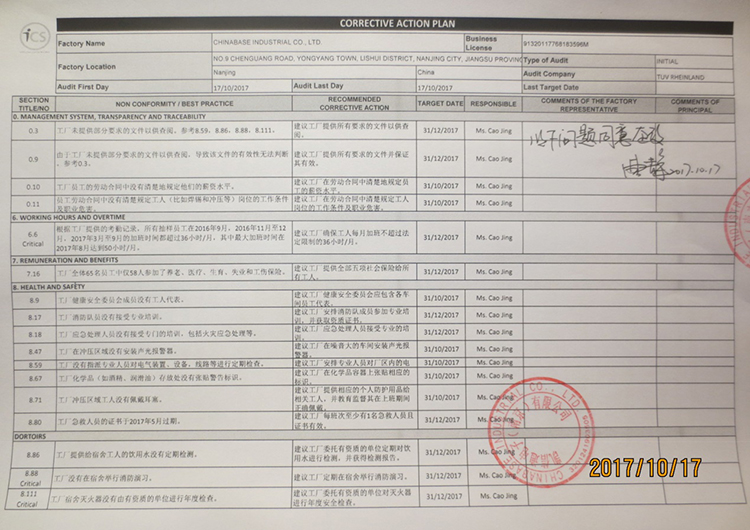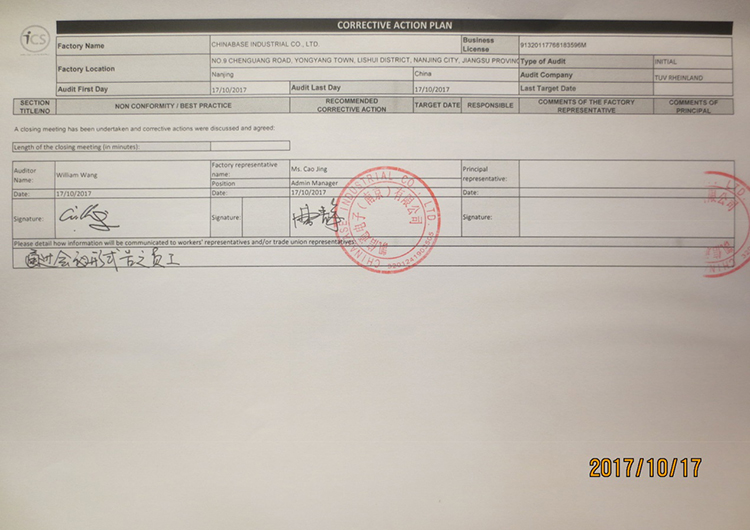 Ourcompany insists to adhere to social responsibility at the same time of makingmoney. On the issues of work environment, employee health and safety, stafftraining, labor payment, trade union rights and other specific issues, we implyaccording to the standards strictly to improve workers' working conditions andenhance the understanding between employers and employees.