Introduction
9.5mm Plug PVC Jacket TV Coaxial Cable.
Features
1) Connects a TV, VCR, cable modem, satellite receiver,off-air antenna & more
2) Confirm to EN60966-2-4 & EN60966-2-5 &EN60966-2-6.
3) Impedance: 75db 85dB 90dB 95dB 100dB 110db OHMS
4) Clear picture & sound without the hum/static of RF& EM interference
5) Copper/ Copper Clad Center conductor, dielectricinsulation and 2/3/4 layers of aluminum shield.
6) High Performance. Low loss at high frequency.
7) Suitable for indoor & outdoor use, with a durable,yet flexible jacket
Specifications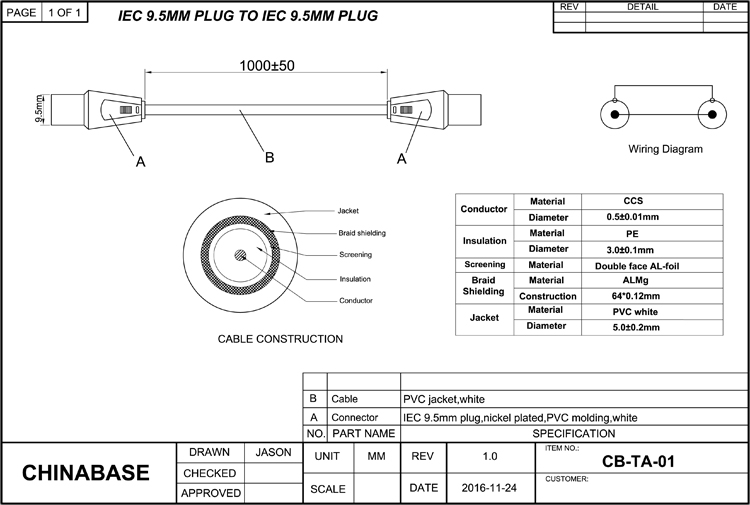 Application
Terrestrial, Cable, Satellite Television and Cable Modems.